Welcome to The Kunlun Beijing
In 1988, The Kunlun Beijing officially opened its first national five-star hotel in the capital city. As one of the best national hotels in China, The Kunlun Beijing has been hosting numerous state-led events, providing national dignitaries, country leaders and international guests with high-quality services and perfect dining experiences.
Located in the central business district (CBD) of Chaoyang District, Beijing, and situated on the beautiful Liangma River, the hotel is adjacent to the Embassy district, as well as the International Exhibition Centre, the National Agricultural Exhibition Centre and Sanlitun Taikoo Li. It is a stone's throw away from the capital's business district and historical and cultural attractions. The bustling atmosphere in the shopping, dining, entertainment and business districts will definitely add excitement to your business trips.
With 558 deluxe rooms and suites; 13 different restaurants and lounges with different styles of cuisine; professional, conference rooms with advanced technology; and fully equipped fitness and leisure venues, the hotel has all the convenience and comfort you need, without ever leaving it. It is certainly the ideal place for meetings, banquets, business and entertainment.
As the flagship of Jin Jiang Luxury Hotels (China Region) Management Co., Ltd. in The Kunlun Beijing is committed to offering heart-warming and people-oriented services, as well as leading-edge facilities to create the perfect hospitality experience for every honourable guest.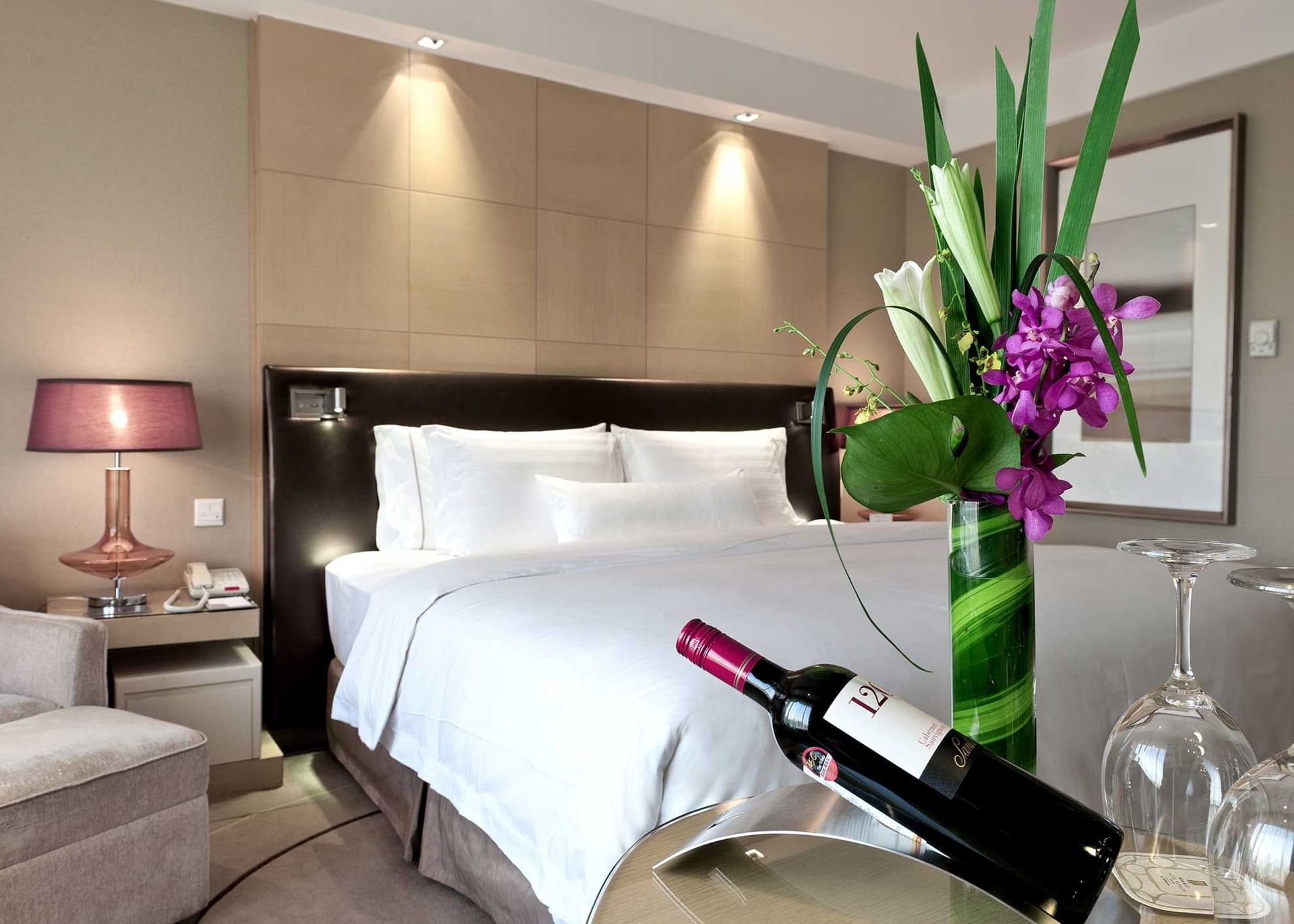 Meetings & Events
The Kunlun Beijing offers a total of 2,750 square meters of function space, including the 800 square-meter Kunlun Ballroom and 15 function rooms, which are ideal venues for all kinds of banquets, conferences and other Beijing events.
Wedding
Jade
Located on the 2nd floor. this 340-square-meter, 7-meter-high incredibly designed Baroque style hall is an ideal venue for luxurious wedding ceremonies and mid-scale banquets for 150 people in Beijing.